As long as your domain name itself is managed by us, your hosting control panel also allows you to manage the DNS for your domain. While editing these records is very simple via the panel, make sure you're confident that the changes you're making are correct here. Making a mistake may result in various services breaking, including website and email. While mistakes here are certainly not irreversible, due to the nature of DNS, it can take hours for a change to go through. If in doubt, please feel free to contact us first.
Accessing DNS records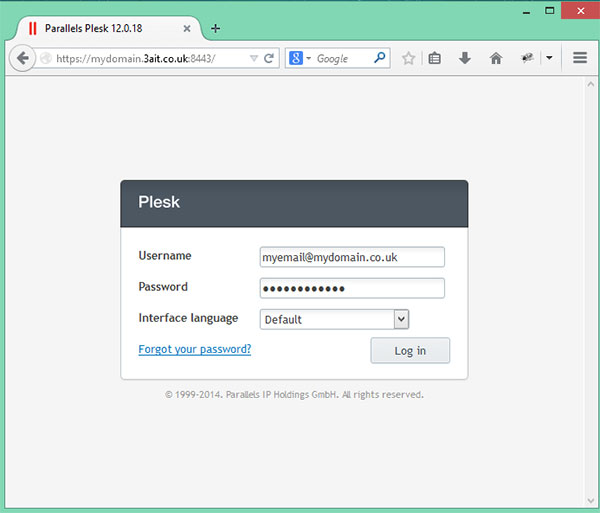 Step 1: Login to your control panel (https://mydomain.3ait.co.uk:8443)
---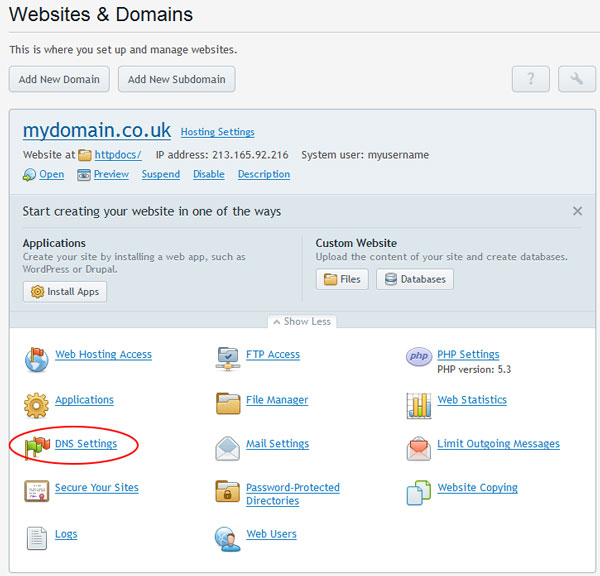 Step 2: Click DNS Settings
Adding DNS records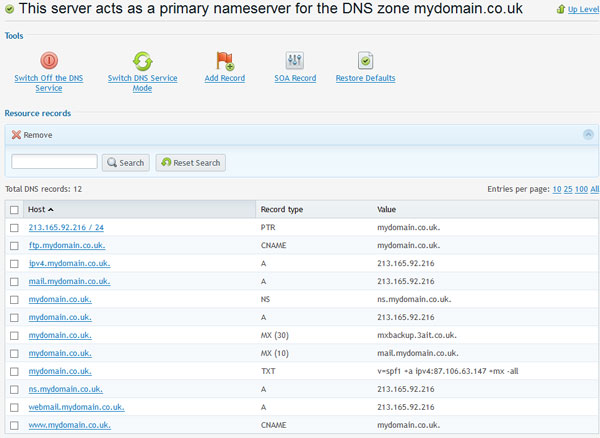 Step 1: Click "Add Record" at the top of the page[
---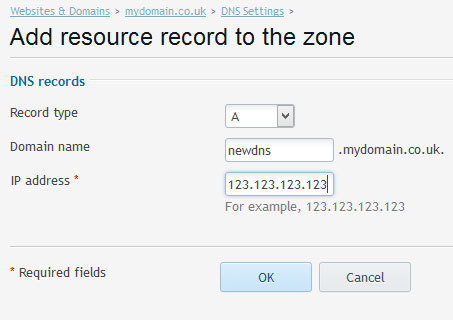 Step 2: Add the details for your new record and click OK.
---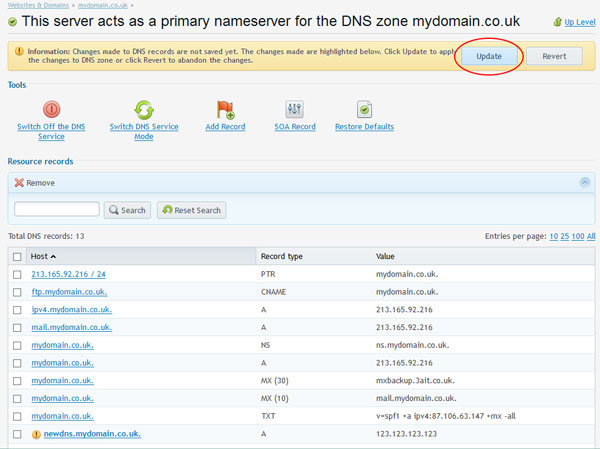 Step 3: Your record has been added, but is not active yet. Either continue to make further changes, or click "Update" to apply all changes made.
Editing a DNS record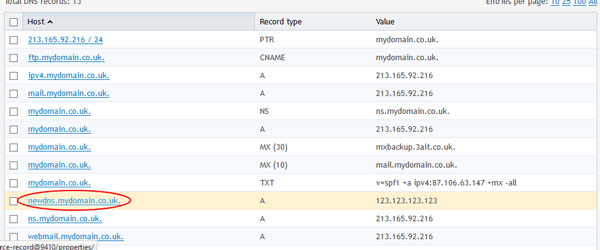 Click on the record you want to edit then follow steps 2 and 3 above.
Deleting a DNS record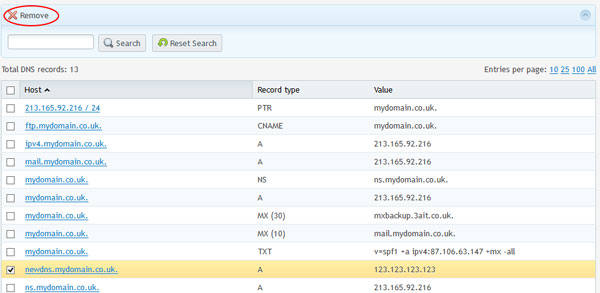 Tick the box by the record(s) you want to delete then click "Remove". Follow step 3 above when done.