Why Joomla?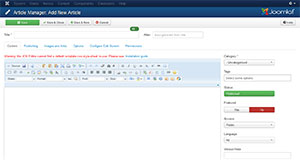 Joomla tends to be 3aIT's CMS of choice for any medium to large scale website. While we sometimes recommend WordPress for smaller sites, Joomla is designed to be a fully functional CMS from the ground up. Therefore it is better suited to websites that need more than just a few pages and a contact form. It is also designed to make it as easy as possible for other people to extend it as necessary to write bespoke sections that can help create the website perfectly tailored to your business.
Advantages of Joomla Websites
Very simple to update your website yourself. Alternatively, we can manage your content for you.
Keep costs down by picking from a vast array of pre-designed web templates, or we can design a bespoke template tailored to you.
Features such as user login, blogs and contact forms are already part of Joomla, so can be easily enabled.
As Joomla is an industry standard CMS, there is already a massive library of extensions that can be added to your site that can separate your site from the crowd at very little extra cost. Calendars, forums, galleries, mailshot systems, social media integration, and much much more.
Sites can range from just a few pages, to hundreds!
Examples of Joomla Development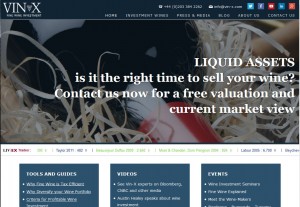 Some of 3aIT's flagship sites are built using Joomla.
Vin-X Wine Investment: This website features attractive sliders, twitter feed integration, a dynamic "news style" front page, bespoke landing pages for Google Adwords campaigns. All using either out of the box functionality, or 3rd party extensions. This way, we were able to create a fully featured website while keeping development costs to a minimum.
NU Currencies: This website is based on a 3rd party template which has been customised to the client's specification. Future planned updates include a live price feeds and client logins.
GXG Markets: This website contained many bespoke areas built on top of the more bread and butter things that Joomla can do out of the box. Although the market has sinced closed, you can read the case study for more details of how we put this site together and the features it included.