If you are one of our hosting customers, you may need to manage the email accounts associated with your account from time to time. You have the facility to create new addresses and edit existing addresses, as well as set up forward, aliases and auto replies. This can all be achieved via the Plesk admin panel for your site. You should have been provided with these when your account was set up. If this is not the case, or your have lost these details, please contact us and we can provide you with these details. The web address to access your panel in almost all cases will be:
https://mydomain.co.uk:8443
Replace the "mydomain.co.uk" there with whatever your web address is to access the panel for your site. You may receive some warnings from your browser about security. Just skip through these and you will be presented with a login screen.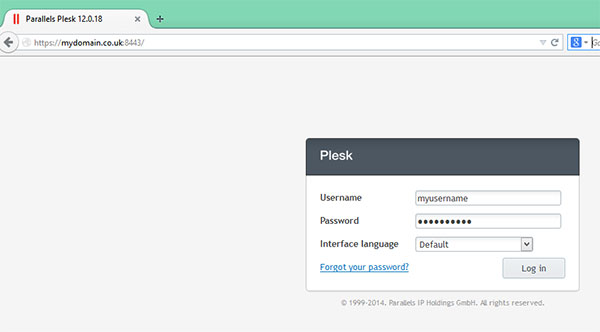 Enter your login details, and press "Log In".
You will be presented with the dashboard for your panel. In this case, we will be looking at the Mail settings, so click on the Mail tab: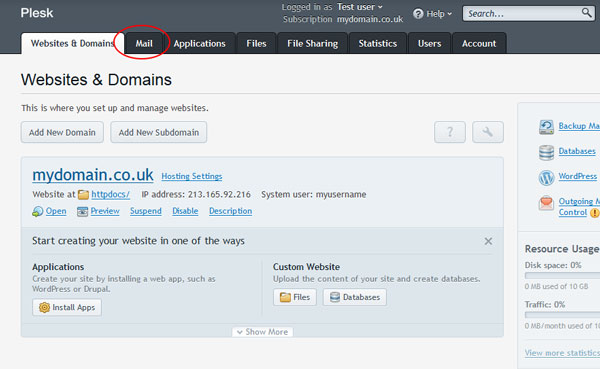 From here, there are a series of operations you can perform to your email accounts. For ease of finding the function you require, we've split these into tabs: