Why you need a Bespoke Web App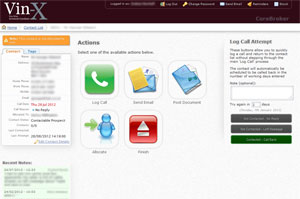 Do you have a clunky old bit of software running a vital part of your business? Perhaps it can only be run on Windows XP and you're now wondering what to do now Windows XP is no longer supported.
Whatever the reason, we at 3aIT have found that most of the time, a bespoke web application is often the best way to provide the flexibility your business needs. As your system will now be running via an internet browser, this also removes the need for specific operating systems.
What is a Bespoke Web Application?
In short, a bespoke web application is a bit of software that you access via a web browser that has been crafted to fit the requirements of your business exactly.
When we develop a bespoke website application, we first find out exactly what makes your business tick. If you have an existing application that you are looking to replace, we can use this as a starting point for your new web app.
Once we have all the requirements nailed down, we commence building your tailored application using PHP and SQL. The end result will run in any modern web browser – regardless of operating system. We can ensure that the application will work nicely with mobile devices if that's a priority for your business.
Advantages of a Bespoke Web Application
Access from anywhere: As the application runs from a browser, it can be accessed from any device that can get online anywhere in the world. However, this can be locked down to certain specific locations for security purposes if necessary.
Tailored to your business: No need to "make do" with an off-the-shelf package. Tell us what you want from your system, and we can make it happen. Many of our customers opt for an ongoing development contract once the initial work is completed so further features can be added and refined over time.
Granular access: If you have suppliers or customers that you'd like to be able to access certain bits of your system, this is entirely possible. As they don't need any fancy software to access your system, you just need to supply them with a username and password to get going.
Examples of 3aIT's Bespoke Web Application Development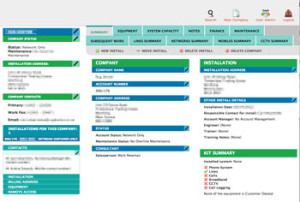 To give you an idea of the sort of bespoke web applications we have developed in the past, here is an outline of a few of them:
Customer Management Application (CRM)
Logistics Management Application
Booking system for a leisure centre
Web service integration
Umbrella Payroll Application