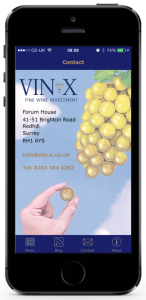 We are now producing custom iPhone and iPad applications for a growing number of customers in and around West Sussex & Surrey. This is helping them stay in contact with their clients and delivering them the service they expect in the modern age of mobile applications.
With now over a million apps currently live on the app store businesses realise the need for an app as part of their online strategy. With the Mobile and Tablet market share an ever increasing trend it is self evident of how people now interact with companies and services on a daily basis. Bespoke iPhone and iPad applications will compliment your current interactive applications by offering the customer a better experience than just simply browsing or accessing from a mobile device. A native app is a more polished and a better overall experience than just a simple responsive template for mobile devices.
3aIT will help take your business iPhone or iPad app idea from initial conception right through to final submission on the app store.