What is a CMS?
A CMS (or Content Management System) is a popular method of providing simple, powerful tools to edit your website. Joomla and WordPress are the most popular of these.
What is CMS Maintenance?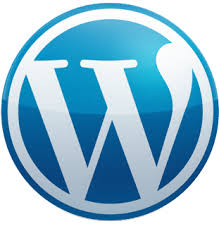 When your website is created, it will (certainly if it has been created by us) be running the latest version of Joomla or WordPress. However, these CMS systems get constant updates. Often these are minor updates – security fixes and the like (although in many ways these are the most important). Sometimes, the updates are much bigger and include new features. This is where a CMS Maintenance contract is useful.
It is very important that your CMS continues to be updated to these new versions. Nefarious website hackers are always looking for ways into people's websites, and an out of date version of Joomla or WordPress is a very easy way for them to compromise your website. Your website hosting provider may be forced to disable your website at this point if it is causing a risk to their server.
Our CMS Maintenance Contracts
We offer two CMS Maintenance contract options to cover updates to your Joomla or WordPress setup:
CMS Maintenance Contract – Option 1: Within 2 weeks of a new Joomla or WordPress release, we will backup your site, perform the upgrade, do a quick test to see if it's working, then let you know the upgrade has been completed. If anything breaks during this process, we will roll back to the backup, and any fixes that are required will be chargeable at this point at our current hourly rate.
Cost: £12 a month + VAT, or £120 for a year + VAT
Note: While this update procedure can be run on any version of Joomla or WordPress, if you are running a particularly old version of one of these CMS systems, it is highly unlikely that the upgrade will succeed without intervention. In this case, we would advise moving your website to our testing servers so we can perform a detailed examination of your site so we can advise on the best way to proceed.
CMS Maintenance Contract – Option 2: As above, but any fixes will be included in the price.
Cost: £40 a month + VAT
Note: This option assumes a starting point of the latest version of Joomla or WordPress at the time. If your CMS is older than this, we will deal with the process and initial costs of upgrading to the latest version on a case by case basis. Minimum contract term is 1 year.
Which CMS Maintenance option should I pick?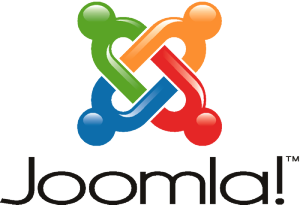 Most of the time, the upgrades to Joomla or WordPress take just a few minutes, and go without a hitch a considerable percentage of the time. However, when significant changes are made to any CMS platform, the corresponding fixes and adjustments can take hours, or sometimes days to undertake. We cannot really predict these changes in advance, or know exactly which changes may impact your site in such a way that it will break. Generally, it's the major version upgrades that tend to require extra work to implement. At the current rate of release, these tend to happen every 1-2 years. That's not to say that a smaller update won't ever need attention, or that a major version update will definitely break your website. Option 2 is basically a "CMS insurance policy" to give you the option of spreading the cost of likely work that will need to be undertaken to your website in the future.