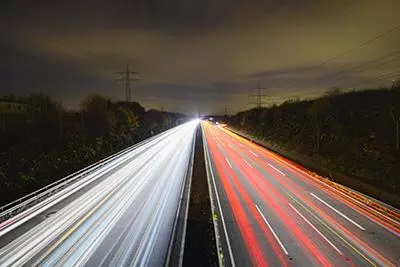 Openreach have announced the latest batch of phone exchanges that have been upgraded to the latest G.Fast technology. There are 81 areas in this latest phase of the rollout, and these include a fair few places in the South East.
The 81 locations are as follows:
Acomb, Addiscombe, Aintree, Ascot, Bargoed (Cardiff), Barking, Barnsley, Beckenham, Beulah Hill (Croydon), Blackpool, Bootle, Bradford, Broadwell, Canonbury, Chingford, Colchester, Colindale, Dalton in Furness, Daubhill, Deal, Dover, Downloand (Croydon), Earley, Eastbourne, Eastleigh, Enfield, Faversham, Felixstowe, Feltham, Forest Hill, Godalming, Greenwich, Hamilton, Harlesden, Hatch End, Healing, Hendon, Hitchin, Hyde, Kemptown, Kentish Town, Kenton, Leicester Central, Leytonstone, Lincoln, Littlehampton, Llanrumney, Lords, Lower Holloway, Malden, Midland (Birmingham), Mill Hill, Moss Side, North Wembley, Northampton, Oldham, Pendleton, Plympton, Ponders End, Prescot, Primrose hill, Purfleet, Rainham, Rock Ferry, Rushey Green, Staylbridge, Stamford, Stoke City, Sydenham (Croydon), Teddington, Tewkesbury, Tranent (South East Scotland), Upper Holloway, Urmston (South Manchester), Wallington, Waterloo, Wembley, West Kensington, West Wickham, Willesden, Worthing Central.
As we covered in a previous jargon busting blog, G.fast is a new technology that Openreach are deploying in some areas to squeeze some extra speed out of the copper cables running from fibre cabinets to our houses and businesses. It is separate to fibre to the premises (FTTP) rollout that runs fibre all the way to your wall. This means that the speeds are still not what they could be with a true FTTP connection, and the speed gained via G.fast drops off sharply as the distance to your nearest phone cabinet increases.
One area that isn't mention in that group is Horsham, where our main office is based, However, we can report that we've seen these new G.fast cabinets popping up all over town with our own eyes. Therefore, we don't expect it will be long until we will be able to report that Horsham is getting G.fast.