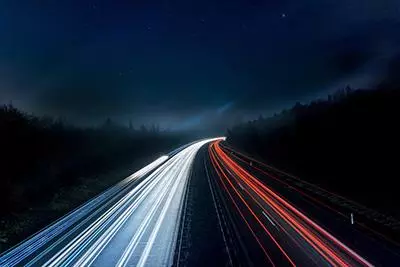 Openreach have announced the next batch of locations that they will be bringing their new G.fast technology to. We have covered what G.Fast is in a previous Jargon Busting blog. However, in brief, it is a new product that squeezes extra life out of the old copper phone lines and allows for even quicker broadband. Openreach say this will serve part of their commitment to bring "ultrafast" broadband to 13 million premises by 2020.
Here's an alphabetical list of the 59 new locations they will be introducing this service in this round of upgrades:
"Aberdeen Denburn, Acocks Green, Altrincham, Aylesbury, Bedford, Birmingham Central, Bishops Stortford, Boscombe, Bowes Park, Bury St. Edmunds, Bury, Byfleet, Cardiff, Carlisle, Chelmsford, Chester, Cosham, Didsbury, Erdington, Gipsy Hill, Guildford, Hampton, Harlow, Harrogate, Headingley, Heywood, Kingston, Lancaster, Leamington Spa, Leeds, Llantrisant, Maidstone, Market Harborough, Mile End, Morley, Narborough, North Finchley, Paignton, Plymouth, Rugby, Shipley, Slough, South Kensington, Southampton, Southend Town, St Albans, Stockton Heath, Swadlincote, Tamworth, Taunton, Telford Wellington, Tunbridge Wells, Walthamstow, Weston Super Mare, Windsor, Wolverhampton, Woodhouse (Berkshire), Woodley, York"
Note that if your area is on this list, this doesn't necessarily mean that you will definitely be able to use this new service soon. Much like current fibre to the cabinet technology, G.fast involves upgrading each phone cabinet rather than just the main exchange. The specific cabinet you are connected to will need to be upgraded for you to be able to take advantage of the improved speeds.
Also note that you will not automatically be upgraded to this faster connection if it becomes available. ISPs are charging a premium for those that want to use it. If / when this does become available in your area, it's worth taking a moment to consider if you actually need it. Certainly, there's very few reasons a home user would need these sorts of speeds currently. Most issues with slow speeds on home connections are either due to a dodgy wifi signal, or distance from the property to the phone exchange being too great for a fast connection. G.fast will solve neither of these. In fact, it's probably true to say that the only people that might benefit are those that already have a very fast connection. Go figure!