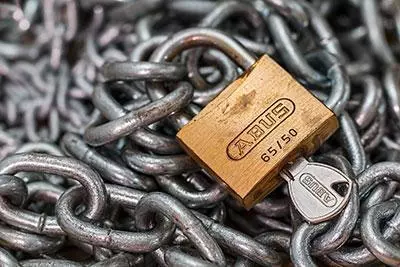 We have long been advocates of protecting your online accounts with more than just a password wherever that option is offered. However, it can be a hassle to have to grab your phone every time you want to log in somewhere if you're currently using a different device. This guide explains how to use Authy to sync these one-time codes to your desktop, laptop, tablet or additional phones. You may notice we've not included our usual screenshots of the process; in this case, the Authy app doesn't allow screenshots to be taken for security reasons.
Step one: Search for and download Authy on your phone. We won't provide detailed steps on the initial setup here - just open the app and follow the onscreen instructions, making sure to note the login details you create for your Authy account.
Step two: The next stage will involve setting up one or more of your online accounts to use this additional method of authentication. The exact method to do this will vary depending on the account. Just to take Amazon as an example, you'd go to My Account -> Login and Security -> "Manage" on 2 step verification -> "Add new app" under "Authenticator App". Whatever the method, what you're after is the QR code the is generated by the process. Once this is displayed, just select "Add Account" from Authy's menu in the top right and scan the QR code in question. Once the process is complete, you should now a code changing every 30 seconds for this service in your Authy app.
Step three: You could just leave things there - your account is now a lot more secure than it was. However, one of the big advantages of using Authy to manage this process is that you can sync these codes to other devices. If you're doing this on another tablet or mobile, the process will be very similar to the one in Step one, but just log in to the account you created. Here, we'll go through syncing to a desktop or laptop. Go to https://authy.com/download/ and pick the correct option from the dropdown. Although the correct option for most Windows users will be 64 bit, pick 32 bit if you're unsure.
Step four: Run the downloaded file and follow the setup process. It will ask for the phone number of the original phone use used to set up the account, and then you can get it to push a notification to that phone to allow access to your desktop / laptop. Accept that on your phone, and you can now access all of your one time passwords on your laptop / desktop too! Now the app is set up here, you can also use it to add more accounts, and these will sync back to all devices linked to this Authy account.
Step five: You're all set, but we'd recommend one last step for extra security. On whichever Authy device you prefer, go to Settings -> Devices and switch off "Multi Device". This means it's now impossible for someone else to successfully connect to your Authy account from another device. You can always briefly re-enable this again any time you need to add another device yourself.