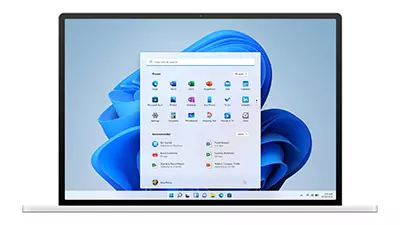 As we have mentioned many times, in general, you should always try to keep your PC updated. There's all sorts of security threats being found every day, and many of the updates to Windows (and other operating systems) are designed to mitigate these vulnerabilities. The longer you go without updating, the most at risk your device is.
In theory, these updates should be all but automatic these days. Windows Update runs in the background and looks for new update to apply and install by default. However, Microsoft have recently mentioned that machines may need to be powered up for at least 8 hours for the update process to complete.
A recent blog post by a Microsoft employee noted that left to its own devices, two hours of continuous internet connectivity was required to get the applicable updates, and then up to another 6 hours for the device to fully complete the installation of those updates.
The statistics suggest that up to 50% of devices that are not as up-to-date as they should be fall through the cracks due to this issue. It's unlikely to be a problem for most business machines that are left on for full working days at the very least, and often overnight too. However, if you have, for example, a rarely used home laptop that you only ever turn on for a couple of hours at a time, it may be missing many important updates.
You can always pro-actively check that your Windows machine is all up-to-date, and it's a good idea to do this every so often even if you're confident that updates are being applied as they should. Just search the word "Update" in the taskbar and click "Check for Updates". This will bring up a panel which includes a "Check for updates" button. Click this, and it'll either report that your machine is up to date, or it will start downloading and installing any pending updates for you. If your machine is particularly behind with updates, it may be that you need to repeat this process a couple of times after restarts.