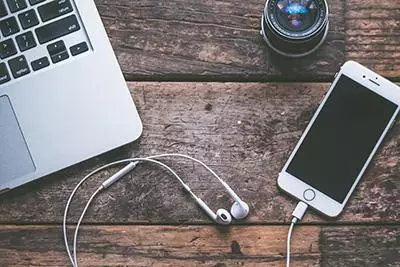 June 22nd saw Apple's annual developer conference move online-only for the first time. While the event may have been scaled down, the announcements of what's coming to their product range in the next few months were not. In this blog, we'll take a look at some of the highlights.
Macs will soon be powered by their own chips
Since 2006, the brain of a Mac has been an Intel CPU. From the end of this year this is set to change, as they bring Macs in line with the iPhone / iPad range and start fitting their own ARM-based processors.
Although, at first glance, this may seem to most to be one of the less interesting announcements made, for anyone considering a Mac purchase in the near future, it's definitely worth paying attention to. As you might expect, a fundamental change to one of the most important bits of a device has implications on the apps that device runs. Long-standing Mac fans may remember after the change to Intel chips, support was dropped for many popular but aging bits of software which became too difficult to support on such different setups. It is highly likely the same will happen again here. Therefore, while Apple would never suggest this themselves, we would now advise anyone in the market for a Mac to hold off until these new machines are available, or you may find you have a very expensive shiny paperweight long before you'd otherwise be retiring it.
Apple have decided that this change is so significant that they're making another shift that some thought may never come...
A brand new operating system is coming to Macs - Big Sur
Macs have been running an operating system with the version number 10 since 2001. Mac OS 10 (or Mac OS X as it later became) has been through a series of big changes during that time, but the OS X branding has remained and looked as though it was permanent. Indeed, Microsoft later "borrowed" this idea with Windows 10, which they have claimed is the "final version of Windows". To mark the change to their own processors, Apple have decided that now, almost 20 years later, it is finally time to increase that 10 to an 11.
The new operating system (codenamed "Big Sur") is set to include many significant design changes. It appears the main drive here is to bring more of the look and feel of their mobile iOS system to their Mac devices. The OS will also include what is reportedly the biggest changes to the Safari web browser since its inception.
iOS 14 coming later in the year
More predictably, details on the annual update to the mobile operating system that powers iPhones and iPads were announced. The most significant changes here include picture-in-picture mode and home screen widgets that allow you to stick highlights of specific apps to your home screen so you can quickly get an overview of something you check all the time. A 7 day local weather forecast, for example. If you'd like a sneak preview of either of these features, just ask a friend with an Android phone, as they've been available on these for years!
Other highlights
Many other new features, improvements and changes were announced. These included:
Digital Car Keys: iOS 13 + 14 will be introducing the ability to unlock your car with your phone (where the car supports this).
App clips: In another Android "borrow", Apple will be introducing support for minimal (or "clip") versions of apps to be installed. The idea here is you would scan a code that would instantly download a small self-container version of a company's app to your phone.
Apple Maps to start including cycling navigation
Safari to start supporting extensions to bring it in line with Chrome, Edge and Firefox.