One major limitation of the inbuilt clipboard feature in Windows has always been that it can only store a single item at any one time. As soon as you go to copy something else to the clipboard, the previous data is overwritten. Windows 10 users now have the ability to enable a clipboard that will store multiple items. Here's how to take advantage of this new feature.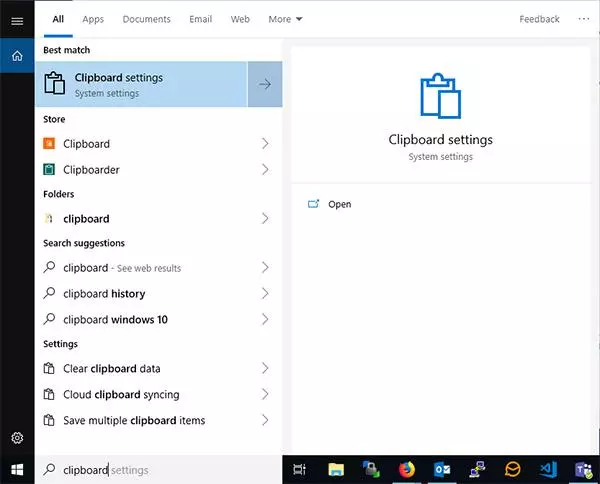 Step 1: Start typing "Clipboard" into the search box and pick "Clipboard Settings"
---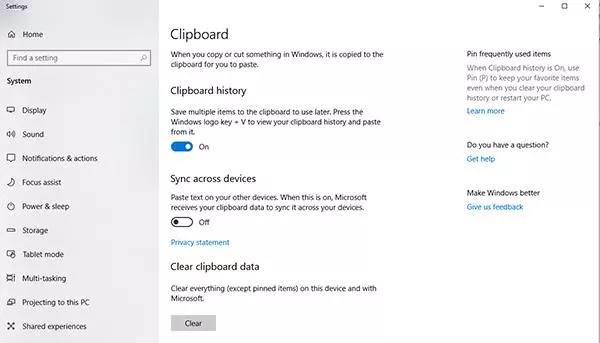 Step 2: Flip the toggle under "Clipboard history" to on. If you use a single user account on multiple Windows 10 devices, you may also want to switch syncing on as well. This allows you to copy things to your clipboard on one device and access it on another.
---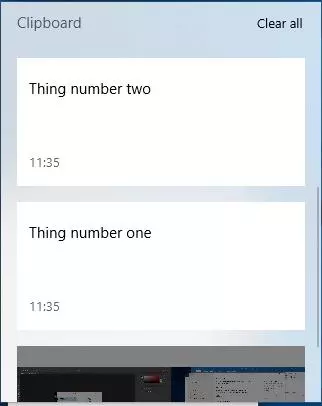 Step 3: The multiple item clipboard should now be active. Just copy images, text as usual (with Ctrl-C or right click -> copy). A normal paste will then paste the most recent copy as usual. However, if you press the Windows key + V, it will open the full clipboard. You can then click on anything in this list, and this will be what gets pasted next time you use the paste option.

By default, everything in this clipboard will be discarded when the machine is powered off / restarted. However, if you click the pin icon next to anything stored, it will survive a restart and still be available to use when you've logged back into the device.