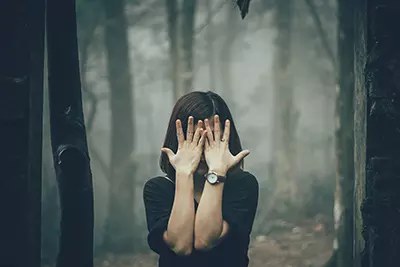 In this new age of regular video meetings and family catchups, many of us are using our webcams more than ever. This naturally causes people to be more alert to its presence and the potential for embarrassment if it captures something unintended by accident or malice. Webcam covers are an obvious solution to this, but Apple is warning people to be very careful with them.
These covers are generally just a bit of plastic you place over your webcam. Some users have reported that their MacBooks are suffering damage to their displays after leaving certain webcam covers attached while closing the screen.
According to a post on Apple's support page, "If you close your Mac notebook with a camera cover installed, you might damage your display because the clearance between the display and keyboard is designed to very tight tolerances". They have suggested a cover should be no thicker than 0.1mm to avoid such damage. Using sticky tape is not advised, as this may leave adhesive residue on the lens.
Apple suggest that rather than opting for low-tech solutions, people should use the software tools provided in MacOS to ensure access to the webcam is restricted to the apps you're happy to grant access to. Additionally, users should look out for any signs that the green camera indicator light is on when they don't think it should be.