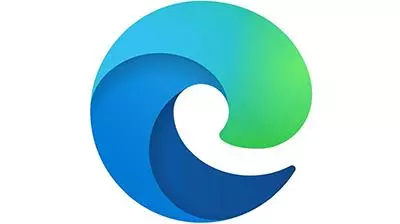 While Microsoft's completely rewritten version of their Edge internet browser has been available for a few months now, users have previously had to deliberately download it. This is no longer the case as it is now being pushed out via Windows Update.
Back in December, we wrote an article about this big change coming, and the completed version of this updated browser was indeed launched in January. As we outlined at the time, while the Edge name has been retained, this is a completely different browser to the one that originally launched with Windows 10. It now shares and will continue to share all its most important elements with Google's Chrome browser.
Then in April, we covered the fact that, despite the fact that this new browser had not been actively pushed out to users yet, it had already jumped to 2nd place the browser usage rankings. While Chrome is still way out in the lead, Mozilla's once popular Firefox browser is now relegated to 3rd place.
That usage will likely increase some more now that this new version is being pushed onto users' machines via the normal Windows Update process. While it is being rolled out slowly, we have had reports that some have been switched to the new version already.
So, is it worth a look for anyone that has ignored it up until now? The short answer is yes. For now, at least, it is largely just Chrome without some of the clutter that years of updates have introduced, and a few interesting features on top of that.
It's important to note here that, unlike the previous version of Edge, this new one is available on pretty much all devices - not just Microsoft ones. This means, much like Chrome, you can sync all your browser settings between every device you use. Only time will tell if this will be enough for Microsoft to start making inroads into Chrome's dominance here.