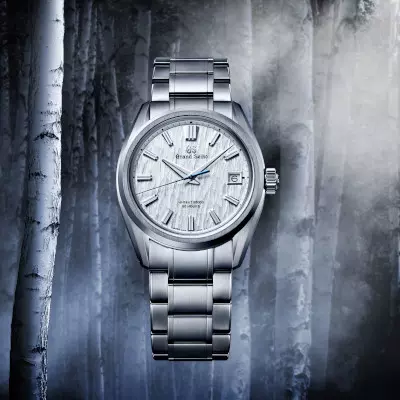 We haven't dedicated many of our blogs to our own projects in recent months. This is often as we don't have time to reflect before moving on to the next project! It's also true to say that a fair few of the projects we undertake are either hands-on on the support side, or building bespoke web systems largely hidden behind user logins on the development side. Neither of these are particularly suited to these sorts of write-ups because, as great as our communication skills may be, there's only so exciting you can make an IT project sound in words only when there's nothing to see!
This is why we thought it would be worth blowing our own trumpet a little this month and mentioning our most recently completed project. For the last couple of months or so, we've been working away on a new retail website for Seiko. Before we go any further, you can see the results of this work here:
https://www.seikoboutique.co.uk
Whilst this is not the first ecommerce website we have been involved in, it is the largest and most ambitious we've put together to date. The project was first mooted back in December. Once timelines were agreed, initial planning and preparation work lasted through most of January. Then it has been a few weeks of pretty intense work culminating in the launch of the site this week.
The main brief was to build a site that was more dynamic than its predecessor, as well as being easier for Seiko to edit themselves. We worked closely with the team there to facilitate this, and made ongoing tweaks to the final plan as we went.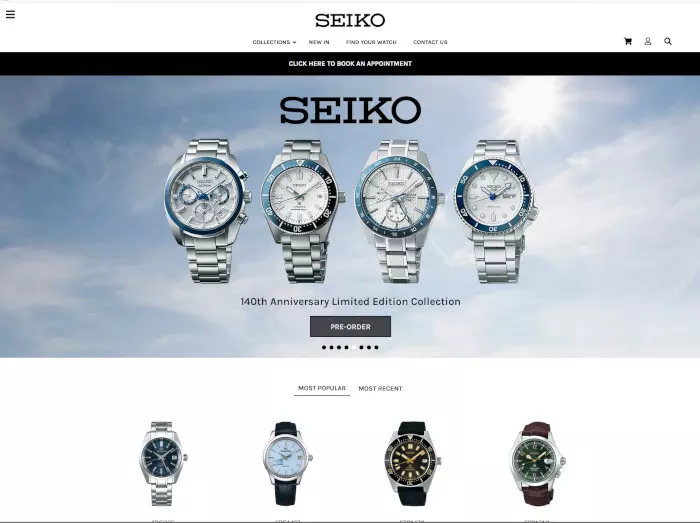 A host of customisations were applied to the out-of-the-box CMS, many using 3rd party solutions, although we added our own code on top of this where necessary for some of the more bespoke elements. Some of the notable challenges for this site included various dynamic lists of watches being pulled onto the home page and sorted as required, many different types of filtering, and the ability to password restrict certain areas of content on selected products. We also knew that the site was going to need to hit the ground running - there would immediately be a lot of traffic on the site as soon as we made it live. This wasn't a situation where things would ramp up slowly over time.
In the run up to the launch, we also worked with some of Seiko's other 3rd party suppliers to ensure that the site was optimised from a marketing and data collection perspective, and that nothing was going to be lost in the changeover.
The site will no doubt continue to evolve over time, but we're very happy with how it's turned out. We will now put that trumpet back in its case again for a bit!