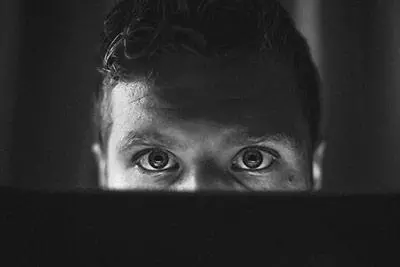 Over the past few months, we have seen an increase in reports from users about a certain type of spam that we haven't covered in our blogs before. Rather than trying to get you to click something so they can install something nasty on your machine, this variant tries to embarrass you into handing over your details.
At this point, it's probably easiest if we include one of these messages here so you can see the sort of thing we're talking about.
Very Good Day.

I assume that you have heard some thing regarding the RAT virus 22722?! Now you've got one. I was able to find a great deal of interesting stuff on the computer. Additionally, I succeeded for connecting to all or your devices just like a mobile phone. But did not cease on that I pushed my malware to thoroughly capture data from a mic, web camera and stuff out of a screen. Produced plenty of videos that are interesting, some of them can also be worth viewing by you.

By far the most interesting video clip which I managed to retrieve from my application is when you go into a porn website. I invested 20 minutes to paste both video clips collectively, one of which is a picture from a screen, as well as every thing from webcam. It appeared pretty wonderful.

Therefore let us start business. It is best to cover 450 us dollars in your wallet -

I only utilize btc. Whenever you have any difficulties using the money - just search the net.

Soon after getting the capital. We all will just forget about this awkward moment and I will delete all the knowledge I've collected from a gadgets.

You have 5 days from now. If perhaps I wouldn't get my money - I'll send the majority of the stuff to all of your contacts, and I have discovered an important number of those. Perhaps I will achieve this throughout your account. It's likely to be very entertaining when for instance, your family will receive that movie in addition to a conversation history.

You are given short time period since my pockets are often blocked. Yes, you are the one person that receives such letter, I have infected about 8000 together with my virus and much over 1500 of which, also had lots of useful things within.

Go to police or whoever you want, the best thing they will do is to block my account and you will probably restrict others out of possibility for of paying me and that is it. So think about that before doing stupid things.

In the event that I wouldn't acquire my money for just about any reason, for example lack of ability to send money to some blocked pocket - your reputation will likely be ruined. Thus, rush up dude.

Donot plan to catch me. My anonymity is the number 1 priority also I use 1-time mail for sending messages, moreover use a distinctive laptop, only with hacked wireless internet and definitely a VPN. Therefore, responding to that mail will not make any sense.
Not all of the messages look exactly like this, but the theme is the same. The purpose of the message is to try and blackmail money out of you by suggesting they have video footage of you recorded via your own webcam. While this isn't technically impossible, it is almost certainly the case that this hasn't happened.
There are even reported cases of some of these emails including one of your passwords in an effort to convince you that it's real. Again, they still almost certainly do not have the video they claim to have, although you should obviously change the password given anywhere you might use it.
So, if you receive an email along these lines, ignore the threats and just delete it like all the other attempts to con your details out of you or your business!