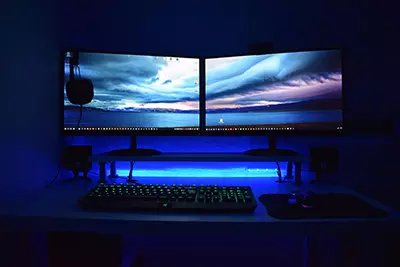 Yep, it's that time again. Microsoft will soon be pushing out the second of the two annual feature updates to Windows 10 users. If final testing goes to plan, the update should be released in October / early November.
As was the case last year, this autumn release is smaller in scope than the spring one. With a couple of exceptions, most won't notice that much has changed. Nevertheless, let's take a look at some of the differences you may notice.
New version of Microsoft Edge for all
Microsoft have been encouraging people to update to the all-new "Chromium" version of their Edge internet browser for a while. This version is based on exactly the same code as Google's Chrome browser, so now works and looks largely the same. They have already pushed the browser to some users. As of this update, it will be installed as standard.
Other Edge improvements
While we're on the subject of Edge, there's a couple of other changes coming here. For anyone that uses the Alt+Tab shortcut to flip between open windows, all tabs open in Edge will now appear here as separate things to switch to so they can be easily identified. Also, if you hover over the icon for a website you've pinned to your taskbar, you will now see any tab that matches that website you have open in any browser window as an option to jump straight to.
"Your Phone" improvements for Samsung phone owners
For users of "select" Samsung phones, there's deeper integration if you sync it with your Windows machine. You will be able to launch, see and interact any of the apps running on your phone from your Windows machine. Microsoft plan to expand on this even further in the future and introduce the ability to run multiple phone apps side-by-side.
"Theme Aware" tiles in the Start Menu
A fairly subtle one, this. Currently, the background on the tiles in the start menu used the accent colour set (usually blue). This will be changed so it matches the current light / dark mode setting you've adopted so the icons blend in with your current theme.
Other Improvements
When a keyboard is detached from a 2-in-1 tablet device, it will automatically switch to tablet mode
Small visual enhancements have been made to notifications
The "system" option in Control panel has now been removed entirely. If you attempt to use it, it will redirect to the more modern "About my PC" info panel.