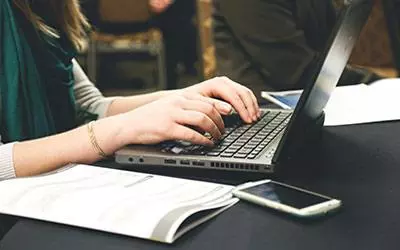 As we had a break from blogs last month, there's a few changes to Windows 11 either already in place or coming soon that it's worth covering. These include changes to the Control Panel, Office, the taskbar and even the return of Clippy! In this article, we'll quickly run through all of these.
Start Menu Improvements
One of the bigger changes in Windows 11 is both the taskbar, and the start menu within that. Therefore it's not a huge surprise that some people would prefer things back the way they were. Microsoft is currently working on an update that will bring the clock back when using multiple monitors. It is also adjusting the Start Menu to be more configurable - prioritising space for pinned items or recommended items depending on what you find more useful.
Office User Interface Changes
This one that is already rolling out - Office users on will see some design changes that mean the apps look more at home within Windows 11's design. These changes are fairly subtle, and include tweaks to buttons and the ribbon. Although we're not quite sure why you would in this case, if you really don't like the changes, you can switch them off (temporarily) by using the megaphone icon in the top right and disabling them.
More settings moving away from Control Panel
Microsoft have been slowly trying to decommision the Control Panel and move everything into the new "Settings" panel since Windows 8. However, years later, there's still some bits that can only be done via the Control Panel. There will soon be even less reason to open it - some advanced networking options and printer options will now also be moving to the Settings panel.
Clippy Returns!
This is an update that most Windows 11 users will already have - a new set of emoji have now been added to the operating system. For the most part, these have been tweaked to better match those provided by Apple, Google and Samsung. However, there's a few Microsoft-specific designs, such as the paperclip icon being replaced by legend / hate figure "Clippy" (delete as appropriate - if this means nothing to you, ask your parents).