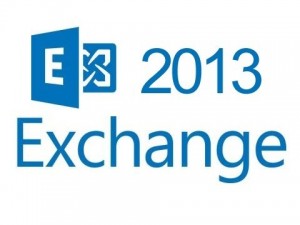 So it's about the time where I have a number of Exchange 2013 CU1 servers running on Windows Server 2013 that require upgrading to Exchange 2013 SP1. Remember take a backup before proceeding with major updates like this. Below I have documented the issues I hit on a couple of my installs.
Firstly I had to remove the CU1 security update so do this if you have it installed, and gave the server a reboot. You will however need the CU1 install files so download them from Microsoft if you don't still have them to hand.
I then Installed Windows Management Framework 4.0 For Server 2012 as per the Exchange 2013 Prerequisites.
After reboot check every thing in Active Directory is replicating ok. If not force a replication and wait till all says ok using the following command.
You also may need to wait for mscorsvw.exe to finish it's thing mscorsvw.exe is precompiling .NET assemblies in the background. Once it's done, it will go away and you wont get the below error:-
Error:

Setup can't continue with the upgrade because the mscorsvw (11096) has open files. Close the process, and then restart Setup.

For more information, visit: http://technet.microsoft.com/library(EXCHG.150)/ms.exch.setupreadiness.ProcessNeedsToBeClosedOnUpgrade.aspx
Installer should then continue and with any luck you will have a Exchange 2013 SP Server ready to go after a reboot, on my server this too about 60min. Its worth double checking all the exchange services are set back to Automatic Startup.